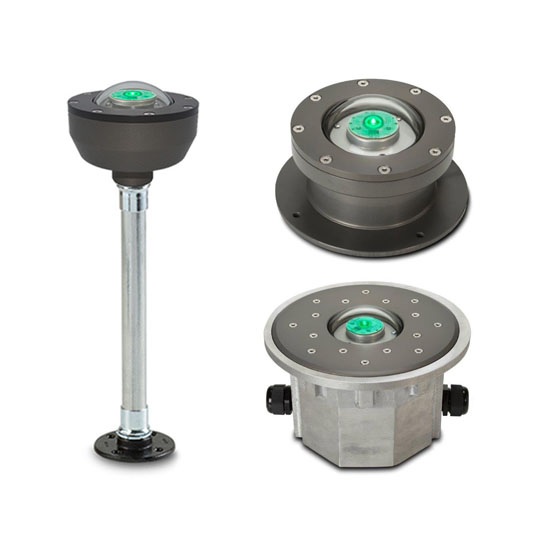 FEC PAD-Star® Green Perimeter Lights-ICAO & FAA Compliant Low Voltage Solar or Mains Powered LED helipad lighting system with both visible and Infra-Red (IR) LEDs
Perimeter lights are one of the most important safety features on your helipad. They are used to mark and illuminate the FATO and TLOF and they help the pilot locate the pad to safely land during night operations and inclement weather conditions. 
Download factsheet for ICAO Certification Document
FEC Heliports MIL-Star®: Portable Tactical Heliport Lighting System with NVG compatible IR
MIL-Star® rechargeable battery powered LED helipad lighting system is designed for fast deployment and use by advancing military forces in temporary and emergency situations.
Provides safe and effective marking at designated or ad-hoc helicopter landing zones.
Tried and Trusted
MIL-Star® is the upgraded military version of the popular HeliLight System.  Our portable lighting systems are used by: